StoxPlus Co-organizes with Singapore Business Group to Organize RAFFLES Night – Vietnam M&A Market: Opportunities for Foreign Investors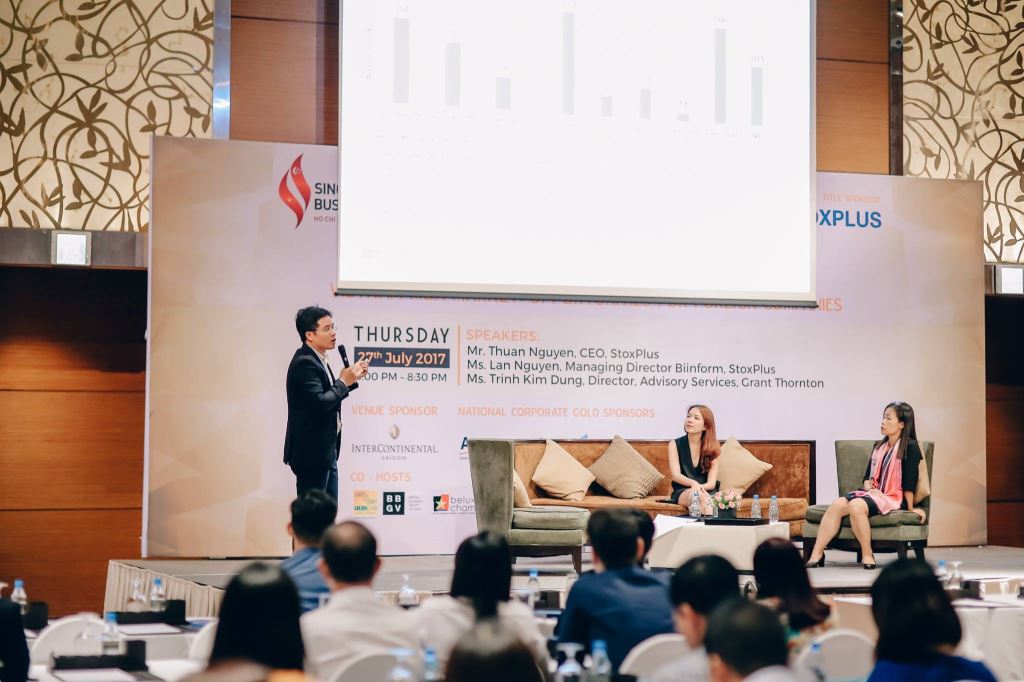 On 27th July 2017, StoxPlus supported SBG to organize the Raffles Night – Vietnam M&A Market: Opportunities For Foreign Investors at the prestigious Intercontinental Saigon. The event attracted more than 150 attendees.
M&A activities in Vietnam set new record high with a big jump in total deal value to US$10.15bn in 2016, increasing by almost 95% compared to the previous year. This demonstrates very strong capital inflows into Vietnam via M&A channels, and poses many opportunities for investors who are considering expanding business in Vietnam via M&A.
During the seminar, StoxPlus' Chairman and CEO Thuan Nguyen, together with other key speakers shared in-depth reports about Vietnam M&A market trends for years and the most updated information about the major development in M&A activities, featured sectors, and especially discuss future investment opportunities from SOE ("State-owned Enterprise") equitisation and State capital divestment process. This was a unique opportunity for attendants to get more insights about the investment trends and provides inputs for your business expansion in Vietnam.
The key take-away from the RAFFLES Night are:
1. Investment Trends: In addition to the traditional "consumerism" sectors which are the most active for foreign investors, the on-going  sectorial trends for 2018 and the following years will be renewable energy (solar and wind power); Agribusiness and 3F (Feed-Farm-Food); Hard and Soft Infrastructure and Utilities.
For instance, if we look at the list of Vietnamese licensed Renewable Energy projects after the government raised the price to US $ 9.35 cents/kwh for solar power, the total investment needed for Vietnam would be about $ 6-7 billion at least before the due date 30 June 2019. Domestic investors will definitely need to seek capital and technology from foreign investors because the domestic players' major strength is having local relationship.
Also, Vietnam's water supply sector would be become trendy because it is highly profitable and there are many opportunities for improvement and privatization of local water supply companies. At present, the consumption of water in Vietnam, including the cities is still very low and infrastructure must be invested heavily, including large industrial zones. Currently only 35% of Vietnamese have tapped water.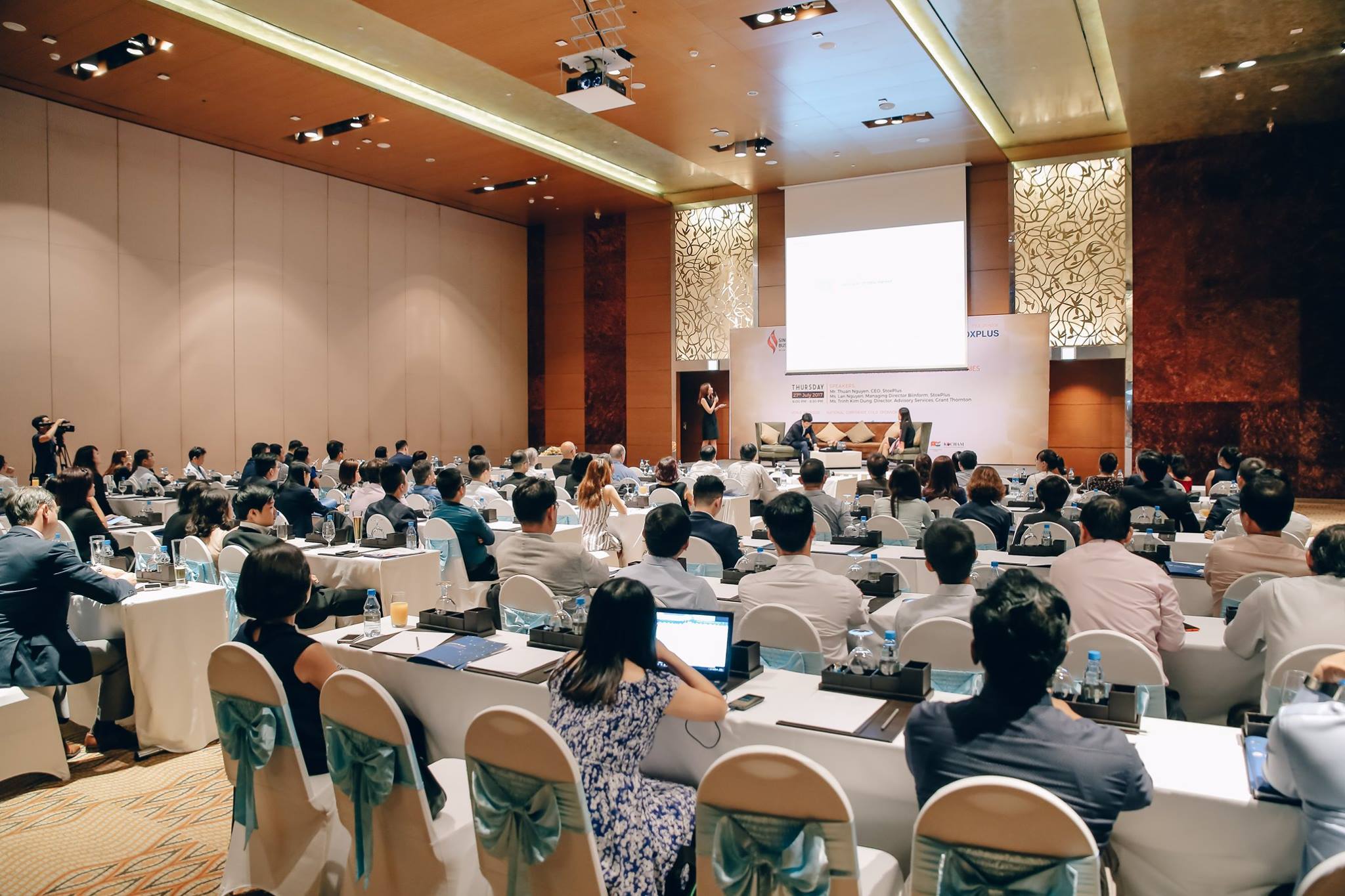 2. There have been many opportunities from SOEs' equitisation, restructuring and divestment (also in the listed market). In fact, just over 500 SOEs will be equitized but bot the issue and opportunity are that the State still owns nearly 40% of the equitized companies on average and dominates in many sectors! Only state-owned capital from public companies that State owns more than 50%stake has reached $ 45 billion. Local and foreign investors will compete for this piece of cake in the next 5-10 years more! This process is much longer than Russian privatization of the 90's!
3. Sectors such as banking, consumer finance and especially e-commerce and e-payment will also rebound as the banking sector still needs another 3-5 years to "clean up" and find exit for banks bought for zero cost.
Regarding consumer finance and e-payment, the whole market focuses on expanding personal loans without guarantee while paying via POS channels with the Mobile World, FPT Shop, Nguyen Kim, etc. has run out of room, especially electronic payment and payment intermediary platforms payment - because after 10 years of start-up and selection period, the Gross Merchandise Value through e-payment platform has almost doubled every year as the young people in Vietnam started real shopping instead of being interested in sensational news or chatting online. If financial institutions want to expand personal products, cards, microenterprise and household products, they have no other way but to go online and develop a database for data analytics! There will be no longer the model of hundreds of retail shops or outlets or personal financial consulting... those who expand will have to cutback and MOMO is a typical case.
4. Unlike some years ago, when many local businesses were struggling financially and distressed about their operations, the valuation of M&A deals has become more expensive. StoxPlus' data showed that on average, it is 50% more expensive than that of listed shares in the same industry and some sectors have EV/EBITDA more than double that of the listed market! This is an excellent opportunity for the State to divest to tackle short term budget deficit or for owners of family companies to carry out succession planning or to divert business through transfers to new owners, especially foreign ones.
Source: StoxPlus