Vietnam's PE landscape improves, SOE opportunities remain uncertain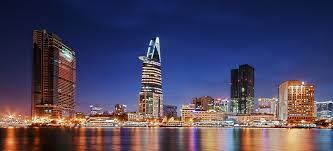 Deal making by private equity firms in Vietnam this year has already reached around $770 million through 19 deals compared to $750 million across 13 completed transactions in the last fiscal year, according to DEALSTREETASIA data.
The deal flow is on track to continue in 2017, as fund managers have not announced all of their investments. A new Ho Chi Minh City-based firm has been incorporated and will announce its maiden fund soon, this portal has learnt. In both years, local PE firms VinaCapital and Mekong Capital were still the most active investors.Other local companies active in the space include Dragon Capital and SSI-Daiwa Fund.
However, investments by these firms constituted only $30 million each. Big ticket deals have always been made by large global players.
The biggest transaction in 2016 was the $382.5 million acquisition of Hanoi's tallest building Keangnam Landmark by South Korea's AON Holdings.This year, KKR made Vietnam's largest investment by pouring $250 million into consumer goods conglomerate Masan Group.
*Based on estimation and market sources       **convertible notes
Vietnam: Top PE deals by value, 2016 and 2017
The year 2017 to date has seen the entry of first-time investors in the country such as EQT Capital Partners and Blue HK Investments, adding to the diversity of investors in this emerging market. Vietnam has also seen debt facilitators like the International Finance Corporation (IFC) roll out their private equity investments.
When it comes to sectors, while the real estate and consumer industries acted as the best performers in terms of attracting large capital, education, entertainment and technology also emerged as new areas.
Vietnam, home to around 94 million people with an expanding middle and upper class and surging Internet use, is expected to see the growth of strong SMEs in technology, education and green agriculture, according to business development firm Reddal. Thanks to the government's support for the startup ecosystem, some strong startup companies have bagged private equity funding since 2016, including e-wallet MoMo (Standard Chartered Private Equity and Goldman Sachs invested $28 million), VNPT E-Pay (UTC Investments invested an estimated sum of $38 million) and Toong Co-working Space (Indochina Capital invested in the firm).
Vietnam: Top PE investments by sectors, 2016 and 2017
However, Reddal said in a recent report that Vietnam's focus on venture capital funding may not solve the underlying issues of the shallowness of entrepreneurship and innovation.
"While consumer- and technology-driven sectors continue to drive private equity and venture capital activities, the lack of "back-bone" industrial development stresses the importance of further development… PE can play a role in steering the consolidation of the largely fragmented and under-qualified domestic manufacturing SMEs," it added.
SOE opportunity uncertain While a number of investors have acknowledged that the privatisation of Vietnamese state companies could generate opportunities for private equity firms, Reddal report opined that the PE play will only have a big economic impact if SOE reforms become more robust and transparent.
"Higher-value deals are expected from upcoming SOE privatization in critical industries but PE significant participation remains uncertain," the firm said, adding that good SOEs were most likely to be bagged by a few groups.
Meanwhile, over 60 per cent of SOEs slated for privatization by 2020 have a charter capital under $5 million each, according to Stoxplus data. Vietnam needs to avoid being too dependent on multi-national corporations and build strong local industries that are regionally competitive by transforming current leading SOEs, said the Reddal report.
Stoxplus' senior analyst Khieu Duy Hai added that corporate management remained a headache, and delayed IPOs also discouraged PE investors from participating. In short, Vietnam's private equity sector is still small and volatile, said Reddal. Foreign PEs drive up deal size and valuations, they said, but the actual number of suitable targets is still small and PE firms must adapt to this in their investment decision process and in how they create value. "It's a bit of catch-22: market is not yet mature for value creation as done in Western economies, but active value creation is badly needed," the Helsinki-headquartered firm commented.

 
Source: Deal Street Asia