Unclear rules keep foreign ownership low in Vietnam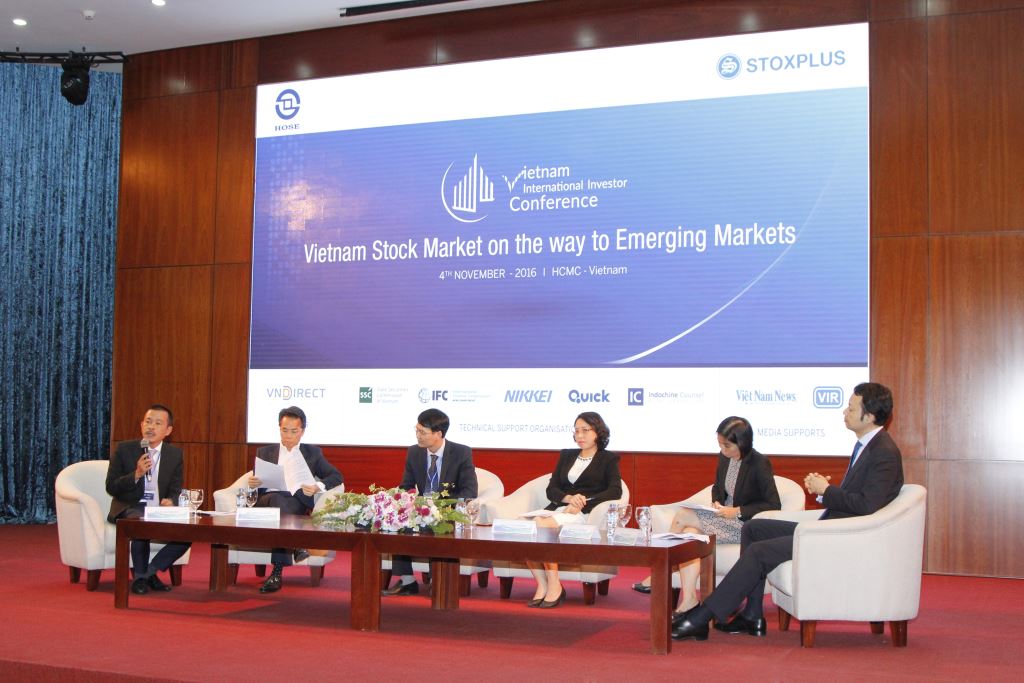 Foreign ownership rates in Vietnamese companies remain low though Decree 60 stipulates no limits in most sectors, the second Việt Nam International Investor conference heard in HCM City yesterday.
Trần Anh Đào, executive vice president of the HCM Stock Exchange, said only eight companies listed on HOSE had foreign ownership exceeding 49 per cent, a limit that was in force until last year when the decree issued.
But she admitted that the implementation of the decree 60 had faced various hurdles.
For instance, interpreting and determining conditional business lines and industries off-limits to foreign investors were challenging, she said. "This has caused difficulties for listed companies in determining if they can increase their foreign ownership limit," she said.
There is no clarification on the legal status of a company after its foreign ownership cap is scrapped, she said, referring to the fact it is unclear if it would be considered foreign or domestic under the Law on Investment if foreign ownership exceeds 50 per cent.
Besides, firms are reluctant to increase their foreign ownership due to the fear of being taken over, she said.
Nguyễn Quang Thuân, CEO of business information services company Stoxplus, said the Government should provide detailed guidance on foreign ownership limits to mitigate the arduous process of companies checking with competent State agencies.
The conference heard that scrapping foreign ownership limits is among the factors that would help upgrade Việt Nam's stock market from frontier to emerging, enabling the country to attract more foreign capital.
Deputy Minister of Planning and Investment Đặng Huy Đông said the stock market has played an important role in mobilising capital for companies and the Government, been an effective investment channel for the public and greatly contributed to restructuring the economy.
Việt Nam remains a frontier market but has been recommended for an upgrade as an emerging market, he said.
"The upgrade will help the stock market become a key capital mobilisation channel for the economy, enabling businesses to directly access capital without depending on the banking system."
"However, the upgrade requires major reforms, most importantly institutional reform and completion of the legal framework in line with international standards."
Tạ Thanh Bình, director of the State Securities Commission's securities market development department, said other factors include market access to foreign investors, corporate governance, market transparency and ease of capital flows.
Besides stipulating international accounting standards, the SSC would continue to amend disclosure norms, requiring all large companies to report in English too to make it easier for foreign firms, she said.
Organized by StoxPlus and HOSE with support from Nikkei Inc. and QUICK Corp. of Japan, the conference titled "Việt Nam Stock Market on the way to Emerging Markets" attracted more than 250 foreign institutional investors, financial investment companies, securities firms and fund managers from Japan, South Korea, Singapore and Hong Kong.
Source: VNS