Research Associate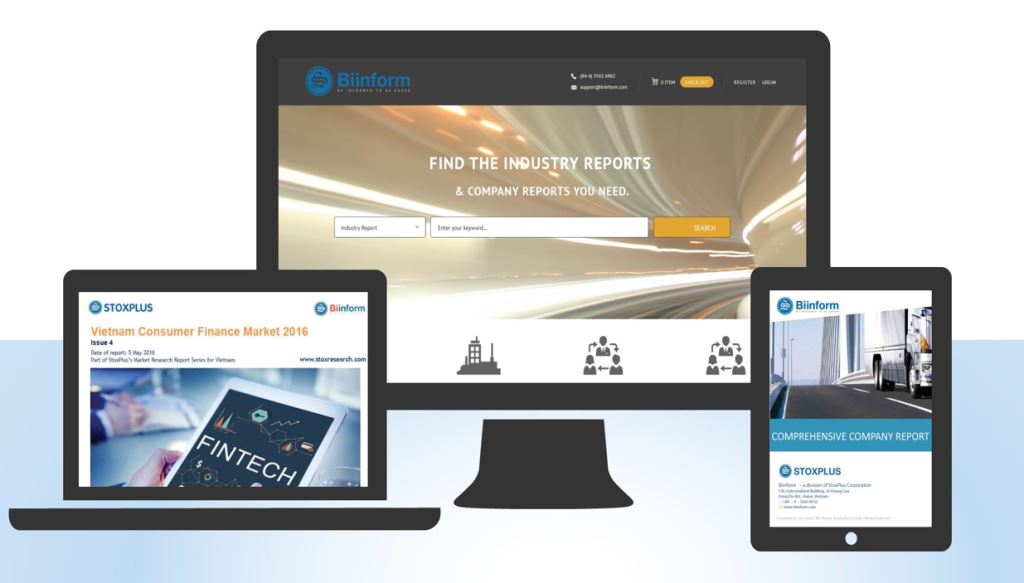 StoxPlus is very proud to be a leading business information corporation in Vietnam, providing comprehensive information, analytic solutions, and industry research for both domestic and foreign clients. StoxPlus has provided intelligent information to help clients to analyze and make strategic decisions and bring success to investors, banks, financial institutions, corporate owners and management. In October 2014, StoxPlus entered into cooperation and capital alliance with Nikkei Inc., Japan and QUICK Corp (www.stoxplus.com).
Biinform® is a brand and a division of StoxPlus Corporation. We provide comprehensive analysis and local insights to our clients at quality standards of the world's prestige advisory firms. We work with institutional investors and industry players to help them understand the market and specific segments of interests, in order to define market entry strategies into the sector. We leverage on our sector database and our expert network with local experience and insights.
Currently, we are covering more than 10 key sectors of Vietnam including: financial services (including banking and consumer finance), consumer sectors (including retail, F&B, food processing), healthcare (hospitals & clinics, medical devices, pharmaceuticals), building materials (including cement), packaging (plastic and flexible), cold storage, logistics and agribusiness. Our services include: Company Reports, Industry Reports, consulting services and market entry advisory. For more information: www.biinform.com.
We are hunting for experienced analysts or consultants to join our Hanoi office to meet our growing research orders from both domestic and foreign clients who are expanding their business in Vietnam, penetrating into a new market segment, exploring opportunities for equity investments, FDI or business alliance with domestic enterprises.
Job Description
Being the lead analyst for Financial Services sector at Biinform, either specializing in banking, investment or insurance sectors
Perform desktop research AND "down-to-ground" research
Data sourcing, mining, analysis
Conduct interviews with industry experts and practitioners to obtain insights
Write report independently

For "ready-to-use" market report: update and issue semi-annually
For "customized projects": as per timetable agreed with client

Make presentation to clients and follow-ups 
Support Manager & Managing Director with writing up proposals, meeting with clients and other business development works
Required Skills:
Excellent in English business writing (reports mostly prepared in English)
Good at data mining & crunching & presenting in MS. Power Point
Good at communication with client, team and being able to source appropriate experts/practitioners
Highly motivated with a view to take up team leader's responsibilities
Ability to deliver high quality work within tight deadlines and high independence
Preferred candidates with at least 1-2 years of experience in market research, equity research, advisory & consulting (especially in the financial services sector)
Location:
Deadline:
Please send your CV or any other supporting material before September 15th, 2016.
Please send your CV to:
Ms. Hanh Hoang
Assistant Manager, Business Information Sevices (Biinform®)
T: 043 5626 962 ex:109  E: hanh.hoang@stoxplus.com
See full Job Discription at: http://cmsv5.stoxplus.com/medialib/an.hoang.media/F/2016/2016-08/2016-08-30/Biinform_Research Associate_29082016docx_124418.docx
Source: StoxPlus