SSC to promote VN as an emerging market with StoxPlus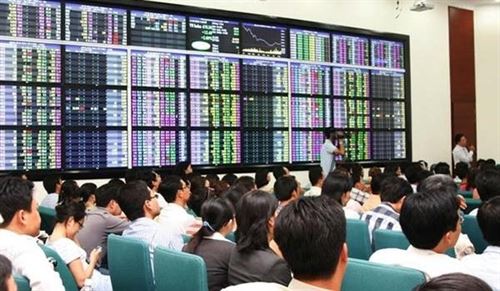 The State Securities Commission (SSC) will receive technical and information support from finance and business information provider StoxPlus Corp to promote Việt Nam's stock market from a frontier to an emerging market.
That is the goal of the Memorandum of Understanding (MoU) that was signed on 24 June 2016 between the SSC and StoxPlus Corporation (StoxPlus), an associate company with Nikkei Inc and QUICK (Japan), which aims to improve SSC's data analysis and technological system to increase the stability and sustainability of the stock markets, and enhance Việt Nam's position in the global financial markets.
On June 15, the Morgan Stanley Capital International (MSCI) index added Pakistan's Karachi stock market in its benchmark MSCI Emerging Markets Index, while Việt Nam remained in the MSCI Frontier Markets classification.
Being an emerging market means that Pakistan is able to absorb US$400 million from foreign investors, which is a small proportion of the total $1.5 trillion asset under management allocated for emerging markets compared to only $15 billion for frontier markets.
Meanwhile, being still a frontier market means foreign investment funds and companies would be hesitant to allocate their capital to Việt Nam's securities market due to mismatch between the high risk profile as a frontier market and the risk tolerance required by foreign institutional investors especially the global and regional public fund managers.
That has raised concerns for both government agencies, especially SSC, and local enterprises over how to improve market conditions to attract foreign investments and promote it to the emerging market level.
In order to promote Việt Nam's stock market from a frontier market to an emerging one, the country needs to work on its policies to improve the local market toward the standards set by MSCI including increasing the size of market, and enhance the market liquidity and capital flow including the foreign limit and especially the information disclosure in English to ensure the information symmetry for both local and foreign investors.
SSC has been working on some solutions and action plans to achieve conditions for a healthy and credible securities market, Nguyễn Thị Liên Hoa, SSC's Vice Chairwoman, said.
One of those solutions is to improve the market data and information disclosure by public companies toward the international standards if Việt Nam wishes to become an emerging market, she said, adding that the country might become an emerging market in the next two or three years.
"Nikkei recently welcomed the Financial Times as a group member and we will cater for anyone involved in global business as an indispensable information and knowledge source and StoxPlus would be also in this global strategy not only in Việt Nam but also in South East Asia in the future," said Yoichi Noor Iwamoto, a representative from Nikkei Group and managing director of Nikkei China (Hong Kong) Ltd.
"It is time Việt Nam becomes "a real rising dragon" to stimulate business and economy all over the world and the Trans-Pacific Partnership agreement (TPP) is going to contribute to Việt Nam's rapid development."
TPP will increase the value of foreign direct investments in the country, and usher in more business opportunities in the stock market, and the Vietnamese economy will expand undoubtedly, according to the director.
"StoxPlus Corp will assist SSC to improve market information and disclosure of public companies and public funds and other technical assistance to assist SSC in market supervision and actions plan to  increase market transparency and development toward the upgrade of Việt Nam's securities market to the emerging status and thus draw more attention from foreign investments into the local market," Nguyễn Quang Thuân, CEO of StoxPlus Corp, said.
"As part of the cooperation, StoxPlus will also help SSC develop high quality design and translation of its annual reports and Vietnam Annual Securities Yearbook in order to provide foreign and local investors with not only SSC's operation information but also useful statistics and information disclosure addressing the concerns from various market stakeholders." — VNS
By Hoang Son/VNS

See original article at http://vietnamnews.vn/economy/298645/ssc-to-promote-vn-as-an-emerging-market-with-stoxplus.html#gs6EeFSyz2RL2EXm.97
Source: VNS