StoxPlus Is Proud To Be Trusted Knowledge Partner Of SCG For Vietnam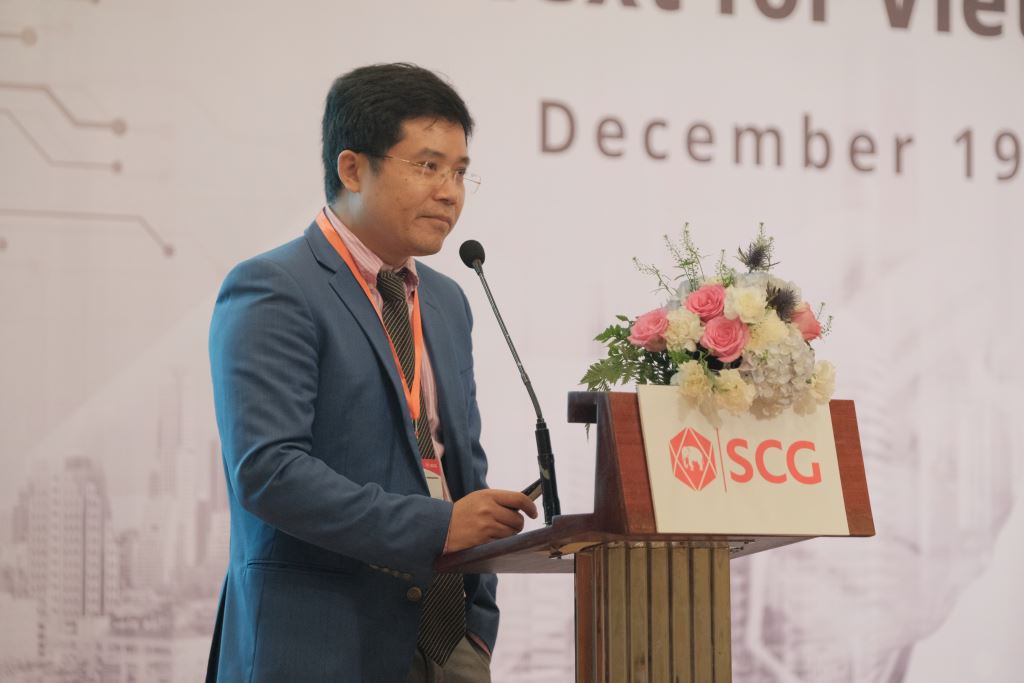 Last Tuesday, 19th December 2018, SCG Vietnam, in collaboration with StoxPlus, VCCI and Savills Vietnam, organised a conference "APEC 2017: What's Next for Vietnam industries?" at Lotte Saigon Hotel, Ho Chi Minh City. More than 150 high-level entrepreneurs, business leaders from various industries have gathered at conference to discuss the orientations of Vietnam's industries after the APEC Vietnam 2017.
During the APEC 2017 organised in November 2017, President of Viet Nam H.E. Tran Dai Quang highlighted growth opportunities from Industry 4.0, the fourth industrial revolution, with its growth opportunities and non-traditional challenges. After APEC 2017, the conference "APEC 2017: What's Next for Vietnam industries?" was organised to summarise the key resolutions of the APEC Business Advisory Council (ABAC)'s meeting and highlight its impact on the growth of key industries in Vietnam. The conference also provided suggestions on how Vietnam entrepreneurs could take advance of these opportunities to develop their businesses sustainably.
BiinForm, under StoxPlus Corporation, as the leading provider of business information in Vietnam, participated in the conference as Knowledge Partner and provided top-line insights in various sectors such as Packaging, Cement, Building Materials, Logistics, and Chemicals, with practical recommendations for both foreign investors and local businesses.
Mr Nguyen Quang Thuan, CEO of StoxPlus, conducted a presentation about Vietnam Plastics and Plastic Packaging Industries at the conference. Overview of Plastic and Plastic Packaging in Vietnam, impacts from the Petrochemical Master Plan, impacts from Foreign Trade Agreements, as well as opportunities and challenges were shared during his presentation and Q&A session. The shared information is very necessary for entrepreneurs to be able to profoundly understand the market, key market participants, difficulties and prospects for their business development. This presentation founded on the comprehensive information and in-depth analysis provided by industry experts of BiinForm.
Key Takeaways from Mr. Nguyen Quang Thuan's presentation at the conference:
Vietnam has been heavily depending on the import of plastic resin. Each year, the net import meaning net outflow of foreign currency is around US$10bn. The investment in petrochemical and downstream business is crucial for Vietnam to increase domestically made plastic resin and addictive supply with competitive price.
Plastic packaging will further have posted a high growth thanks for the even higher growth rate of end-user sectors including food and especially non-food in Vietnam.
However, market is rather very fragmented and tough competition right now. Consolidation is a must, innovation facilities to further improve efficiency. Net profit margin of the sector is just around 5% while waste/scraps is still high in many companies!
Opportunities remain with companies who invest in innovation, better product quality to meet the consumer trend and sophistication and even cleaning up the business model, ownership structure so as to make it attractive for M&A.
Threats persist with in-house packaging models, small businesses with poor production facilities which cannot meet the quality standards for large F&B players and the consumer sophistication in their consumption behaviors
In-house packaging still maintained and even developed by many food and beverage players but independent and professional packaging business will be preferred by food and beverage players. This is because of not only operational and investment efficiency but also the conflict of interests i.e. finding hard to provide spare packaging capacity for its F&B competitors.
Source: StoxPlus